Skip to product information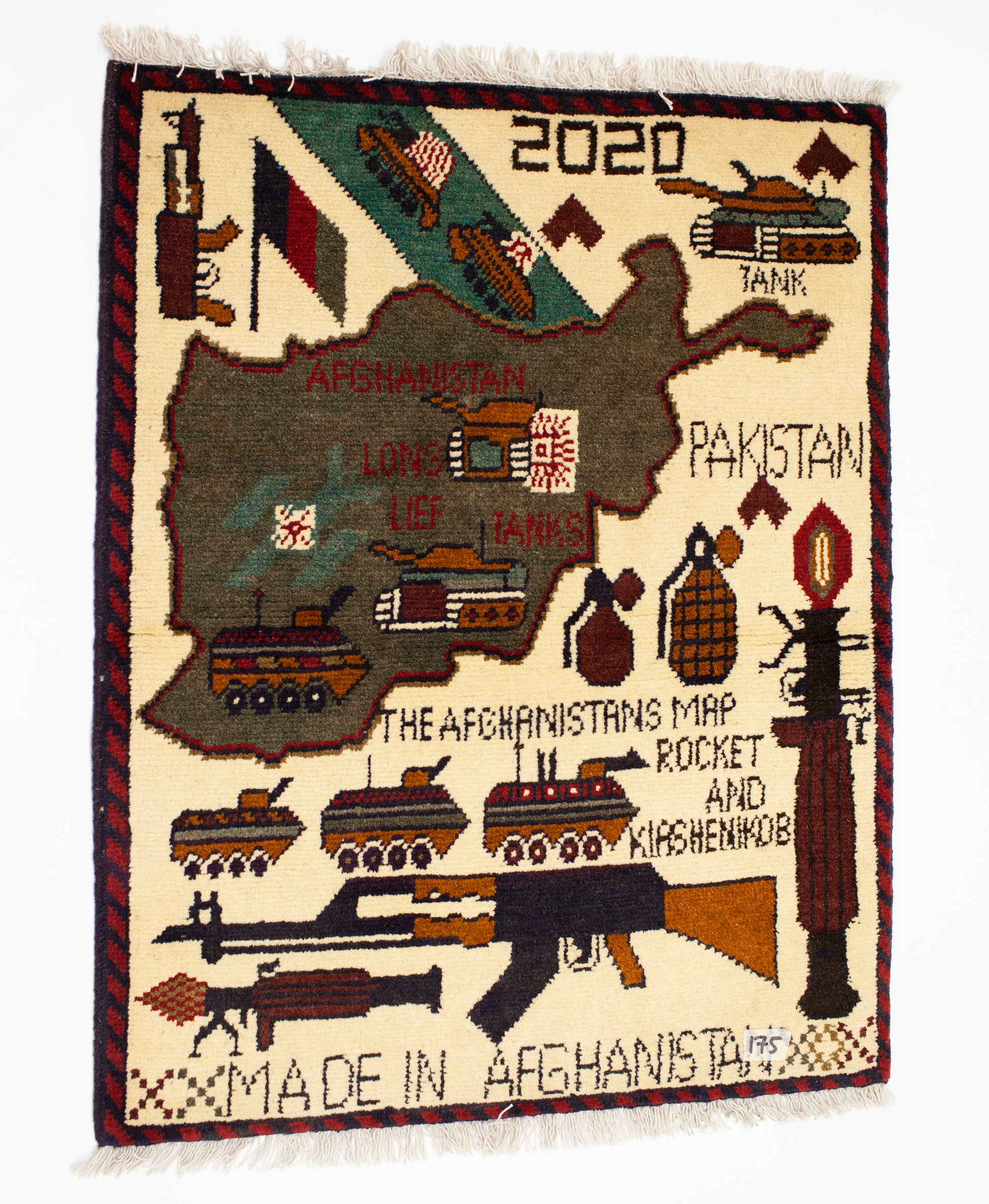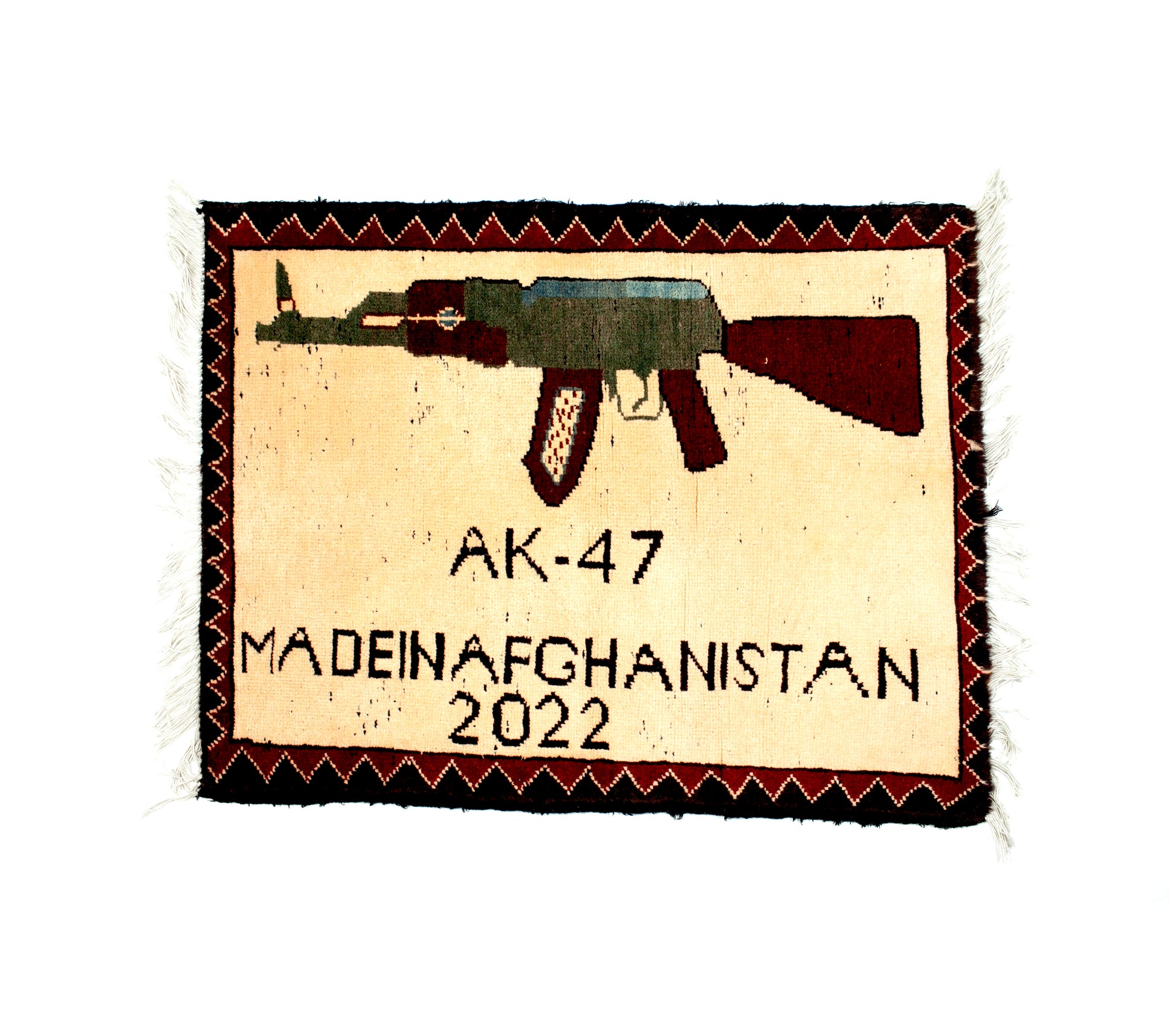 Afghan War Rugs
Regular price
$260.00 USD
Sale price
$260.00 USD
Regular price
$0.00 USD
Tax included.
Estimated delivery:

Dec 12 - Dec 16
These rugs were sourced from Afghanistan, and represent a long and colorful history of rug making within the mountains of Afghanistan. The war rug first appeared during the Soviet invasion of Afghanistan, highlighting the Dushman's (Literal translation: Enemy, used to describe the Mujahideen by the Government of Afghanistan, and later the Soviets) struggle. They were originally sold to gather revenue for the resistance. Then, they began to tell a story of war. The Soviets came and went but the rug making continued (outlawed at certain points) and experienced a resurgence after the American invasion of Afghanistan, and thus appeared more modern war rugs depicting 9/11, drones, and US forces.
We have two variants, regular, and large. Because of the wide variety the one you receive may be slightly different than the one shown, but by and large we have classified them as best as we can. 
The dimensions:
The Large rugs are approximately double the size of the original "Regular" types.
Regular: 24x31 in
Large: 31x42 in 
Map of Afghanistan: This is a simple woven rug with a map of Afghanistan, they do not contain the weapons or vehicles of other war rugs. 
Soviet Exodus: This is one of the most popular Afghan war rug designs. It shows a map of Afghanistan with departing columns of Soviet vehicles, highlighting the Soviet departure from Afghanistan. The map is adorned with different types of weapons used during the Soviet-Afghan War. 
 9/11 Peace Rug: A controversial design. This displays the events of the terror attacks against the world trade center, and represents a hope for peace between the US and Afghanistan (as shown by the US/Afghan Flag with a peace dove and olive branch.)
 Classic War Rug: Depicts AKs, helicopters, vehicles etc. The quintessential war rug.