Skip to product information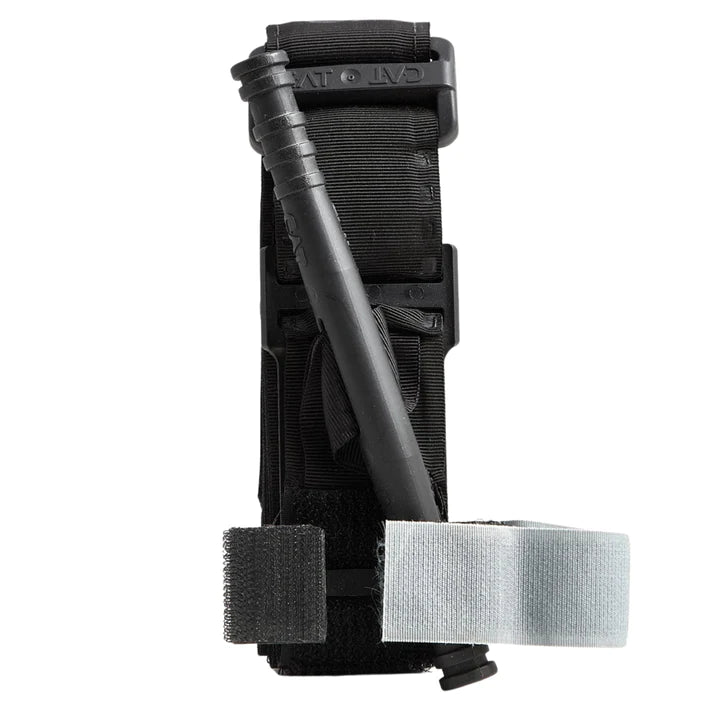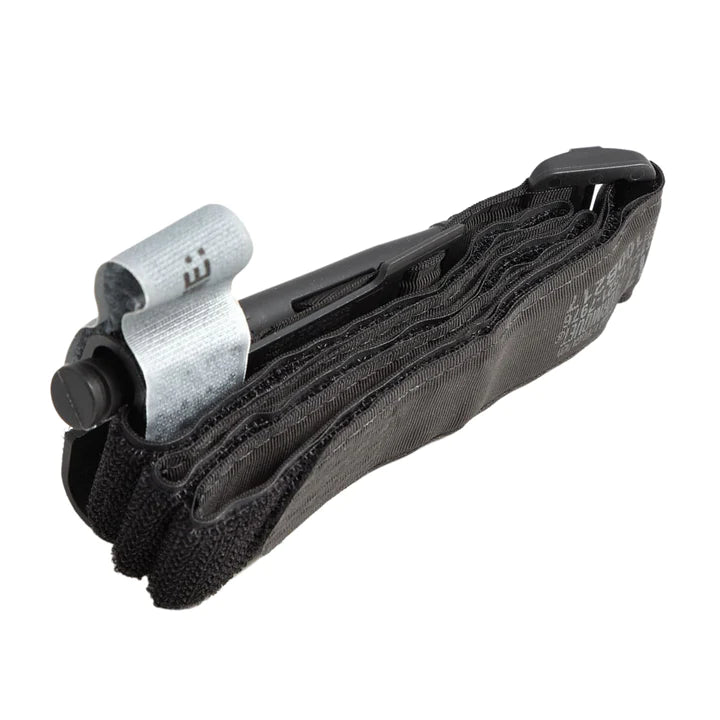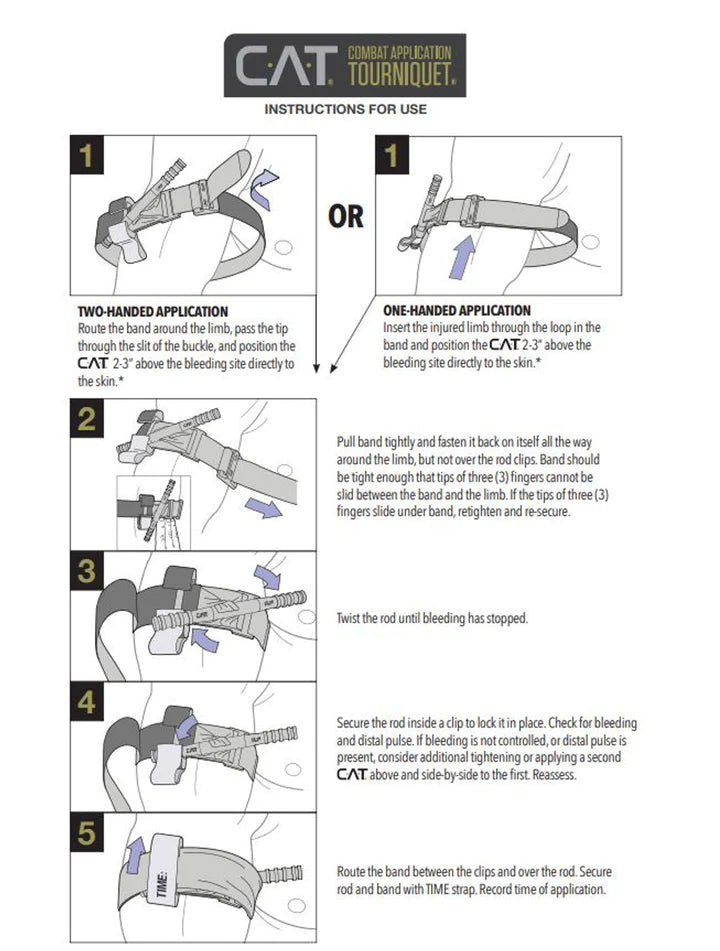 Combat Application Tourniquet (CAT) Gen 7
Sale price
$31.75 USD
Regular price
Tax included.
Estimated delivery:

Dec 12 - Dec 16
True, one-handed application tourniquet
Used by both conventional and Special Operation forces
Dimensions: Packaged: L 6.5 in. x W 2.4 in. x D 1.5 in. Open Length: 37.5 in. Weight: 2.7 oz.
Reinforced windlass clip & highly visible security tab includes a writeable area to record the time of application.
Official Tourniquet of the U.S. Army.
U.S. Patent Nos. 7,842,067 and 7,892,253.
NSN: 6515-01-521-7976
Made in USA
Tourniquet Indications:
Any traumatic injury, to prevent death due to life-threatening hemorrhaging in wounds amenable to treatment with a tourniquet
Any life-threatening venous or arterial bleeding which is uncontrolled by standard management
To stop major hemorrhaging when the cause or location cannot be immediately determined, or when the provider is required to manage other patients or situations