Skip to product information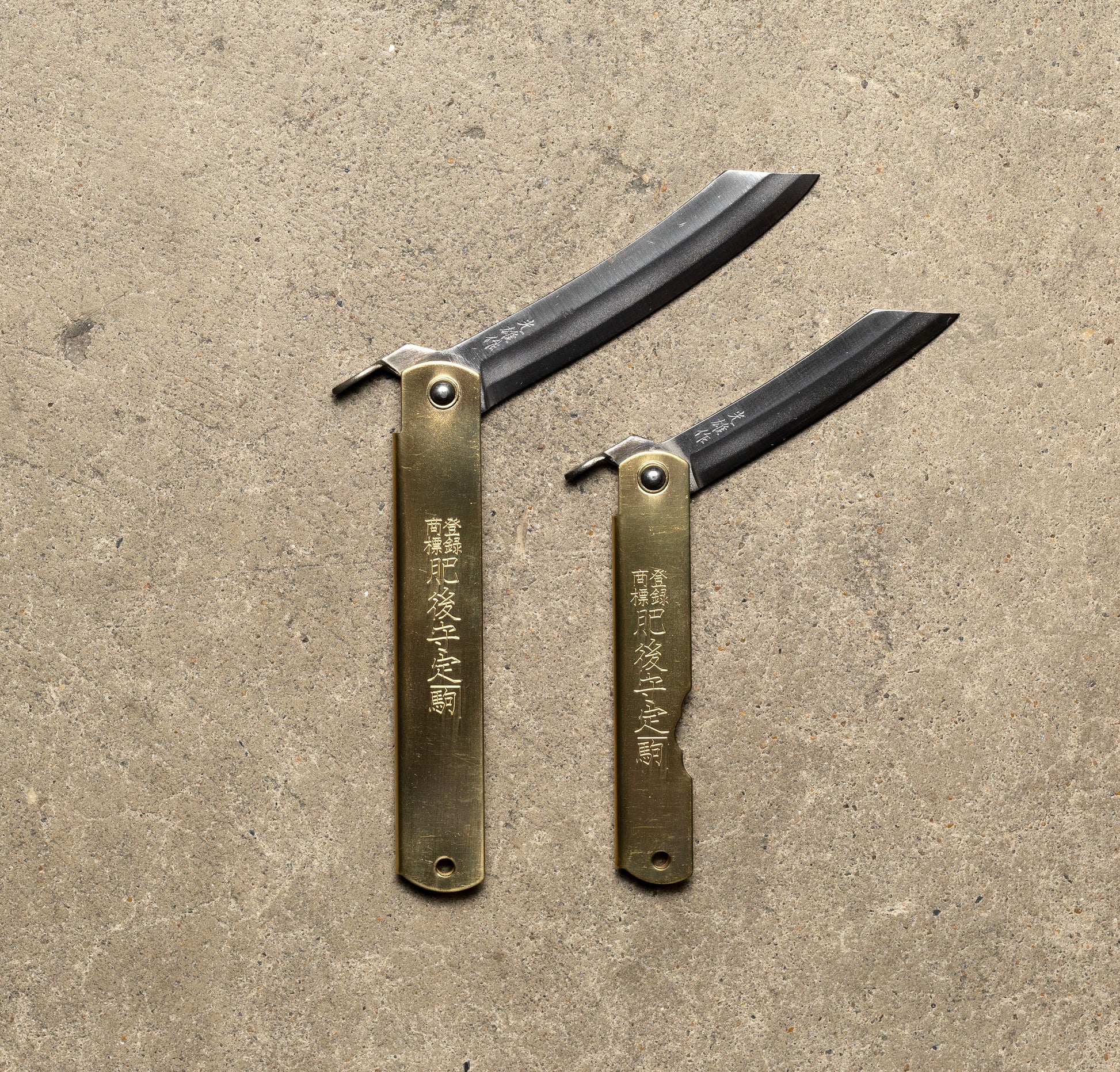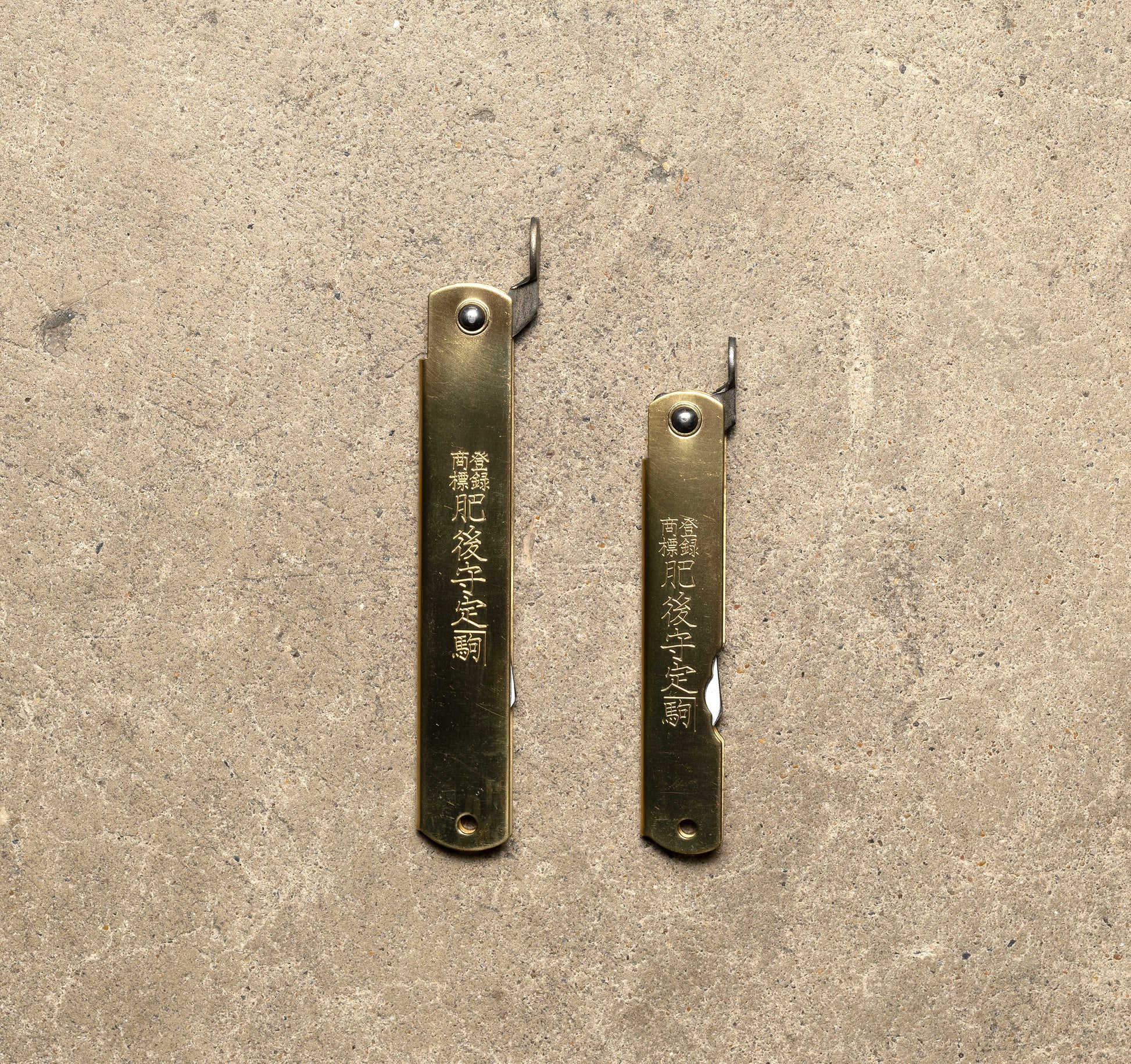 Japanese Higonokami Brass Folding Knife
Sale price
$34.99 USD
Regular price
$0.00 USD
Tax included.
Estimated delivery:

Dec 12 - Dec 16
The Higonokami originated in the Miki, Hyogo Prefecture, Japan in 1896. It is a friction blade, using the friction of the swivel or the pressure of the user's thumb on its iconic lever or chikiri, to prevent the knife from folding during use. These knives were made by the Nagao Kanekoma Factory, founded by Komataro Nagao in 1894 The knives are still made in their traditional manner. Very classic brass pocket knife.
Higonokai is a double-edged V-shaped, you can use either side, regardless of dominant hand.
 These are original Higonokami knives, produced by the fifth-generation manufacturer. No other knives of this style may be called Higonokami, only these. 
When closed, the medium knives are just under 4 inches long, and when opened, under 7 inches. The blade is 3 inches long. 
The large knives are 4.5 inches long, and when opened are 8.5 inches long. The blade is 3.5 inches long. 
SK steel / Blue steel / White steel / Blue Lamination steel